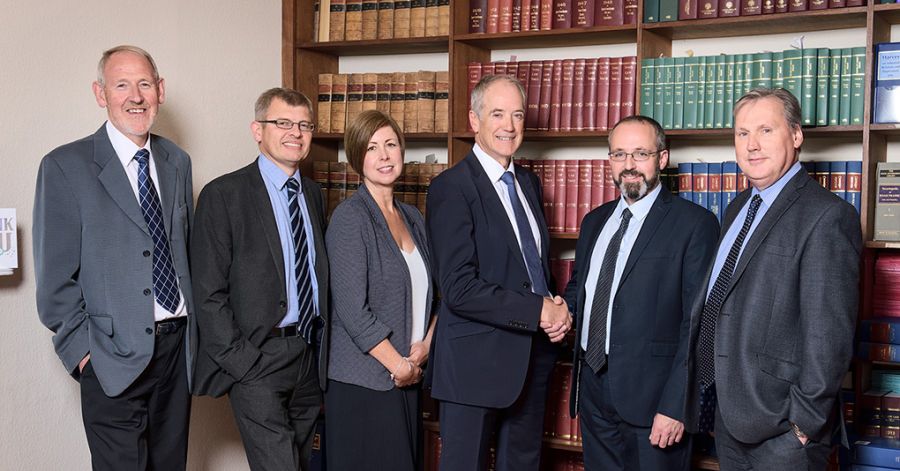 Stephen Neillie joins Black Hay
3rd September 2018
We are delighted to welcome the latest addition to our team!  Stephen Neillie has joined us with effect from 3rd September 2018.  Stephen will head up the Trusts & Estates Department in our Ayr Office. Stephen brings over 20 years of experience in Wills, Executries, Trust Planning & Administration, Guardianships and Powers of Attorney.  He was in charge of the Private Client Department in the firm of McMillan Kilpatrick for 12 years, and since 2013 he has been a Private Client Partner with The McKinstry Company specialising in these areas of legal work. Stephen is STEP qualified and has a Certificate in Financial Services.
For more information and to get in touch with Stephen, please see our About Us section.
Pictured above: Senior Partner, James Picken, and the rest of the Partners welcome Stephen Neillie to Black Hay's legal team.