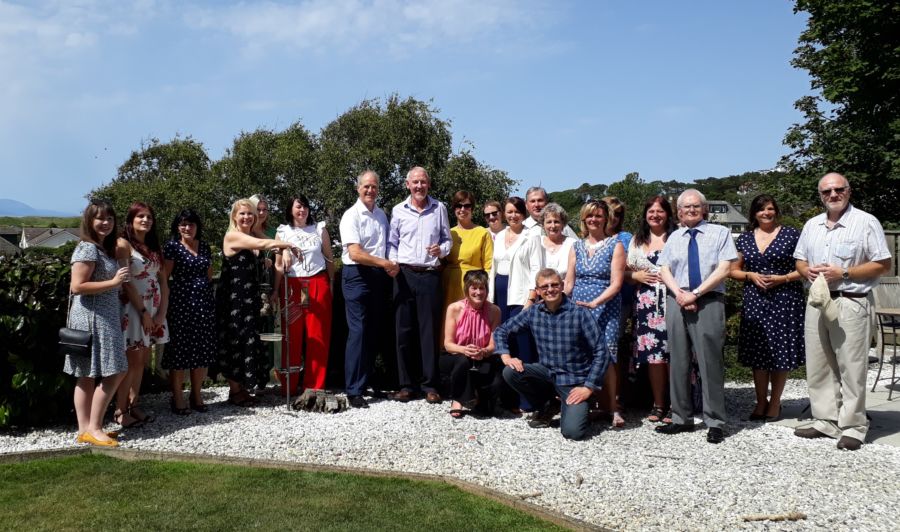 David McDowall retires from Black Hay
16th July 2019
Our former senior partner David McDowall retired from Black Hay on 28th June.
David was with the Firm for 44 years. He carried out Private Client work, principally house buying and selling, Wills and Powers of Attorney and the winding up of Estates. Away from the office his main hobby was golf and he will be able to devote more time to that in his retirement! He is also a keen walker, an activity shared with his wife Margaret and family, and so he will have more time for that now too.
Following David's retirement, within our Ayr office our Partner, David Leishman, will head up the Conveyancing Department and his colleague Stephen Neillie will deal primarily with Wills, Powers of Attorney and Estate planning and administration work.
The picture shows the Black Hay team who met on 28th June at an event to celebrate David's retiral and it was a terrific day enjoyed by all who attended.
We thank David for all that he has done for our clients and us over the years and everyone at Black Hay wishes David and Margaret a long, healthy and happy retirement!