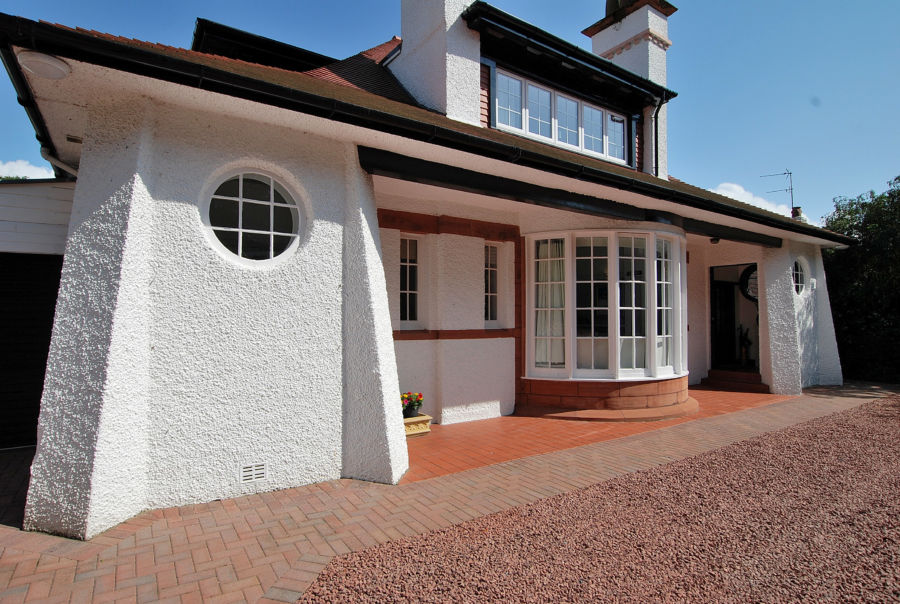 BLACK HAY Estate Agents ….and Charles Rennie Mackintosh?
17th August 2019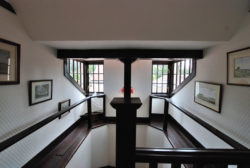 Well… Yes, in a manner of speaking.
Read On about "The NEUK" in Ayr, a wonderful home which BLACK HAY Estate Agents are marketing For Sale.
Our Estate Agency Director/Valuer, who was born in Glasgow and worked there for many years in the Property Industry visited The Owners of The NEUK to discuss the proposed sale of their home earlier this year. Graeme was struck by a number of "Original Features" within this stunning home which bore the clear influence of the celebrated Charles Rennie Mackintosh. The owners had some good history about their home however there was no clue as to who the original Architect was.
So, Graeme, who had actually studied part-time at Glasgow School of Art (the iconic "Glasgow Style" Building designed by Mackintosh) combined his "Detective" skills (as he was a Police Officer in Glasgow over 30 years ago!) with his property industry experience and the memory of his time spent at Glasgow School of Art to uncover the Architect involved in the design of The Neuk in the early 20th Century.
There is more to read in the Sales Brochure for The NEUK (here on our Website) and The NEUK is also featured For Sale in the Luxury October Issue of Scottish Field …and enjoy our Virtual Tour of The NEUK!
Graeme Lumsden commented…
My enthusiasm for the Property Industry remains undimmed over 32 years after I entered the estate agency profession. I never forget how lucky I am to be one of a very few "real" estate agents, and to do the job that I do on behalf of my clients.
The NEUK? …it's a fabulous home with lovely owners who have both cherished their home for its history and ensured by their thoughtful planning/energy/considerable financial resources that The NEUK continues to acknowledge its rich early 20th Century character associated with the historic design influence of Charles Rennie Mackintosh's Glasgow Style …whilst embracing the lifestyle that we now lead in the 21st Century.
It's a truly wonderful home – I wish it was mine! It will be very lucky buyers indeed who receive the keys from the current owners.
To View/Purchase The NEUK – contact Graeme Lumsden of BLACK HAY Estate Agents on 01292 283606