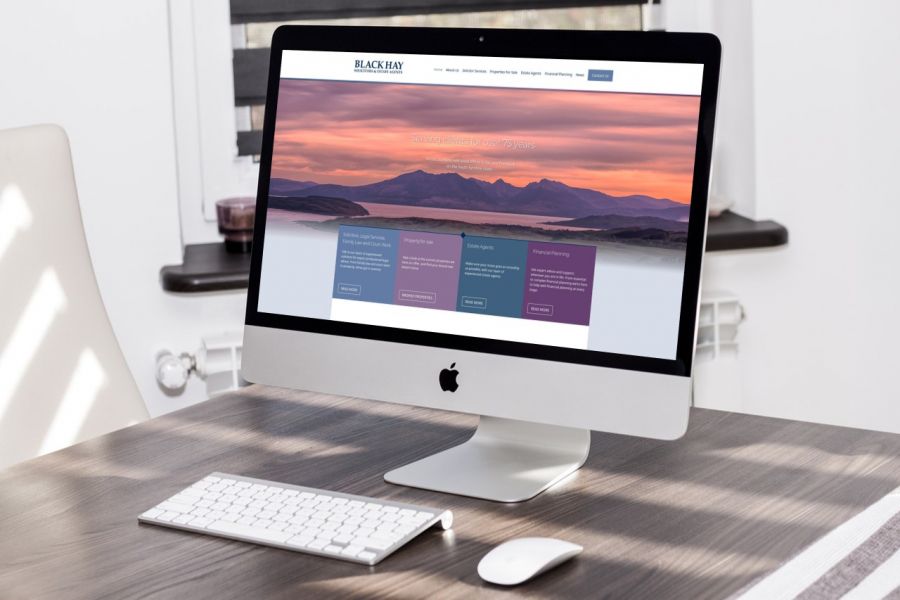 Brand new website
1st February 2018
We're delighted to welcome you to our brand new website. It's been in the pipeline for a while now, and we're so excited with our New Look! Hopefully you'll see the benefits too.
Out with the old, in with the new…
While we were fond of our old website, we knew it was definitely time for a change. The old site needed to evolve to better meet our clients needs, to clearly promote all that we can offer our clients and we needed to make it easier for you to Contact Us. Being honest, our business continually evolves however our website had earned its retirement. So, a fond farewell to our old website!
Creating our new website, we knew we wanted it to be completely focused on you – our clients. We wanted to make it easy for you to get the information you need, and to find out exactly who you need to speak to about different topics. We also wanted the new website to show areas of the business most people often don't hear about. So, Black Hay Solicitors & Black Hay Estate Agents make space for Black Hay Financial Planning! We think we have lots to offer, have a browse.
A fresh look…
We had our own ideas and were inspired by websites that appealed to us personally and through business so we've brought a clean, simple look to our new site. We think the new website is much easier to find your way around, and has lots of useful information – whatever stage of life you find yourself at. We know as life evolves for our clients, our business evolves, and so our website will follow. We journey together.
We hope you love the new site as much as we do. Got some feedback on the new site for us? We'd love to hear your thoughts, contact us here.
Also, keep an eye on our news section over the coming weeks and months for news and updates on legal, property and financial matters, as well as plenty of guides to help you through life's big events.